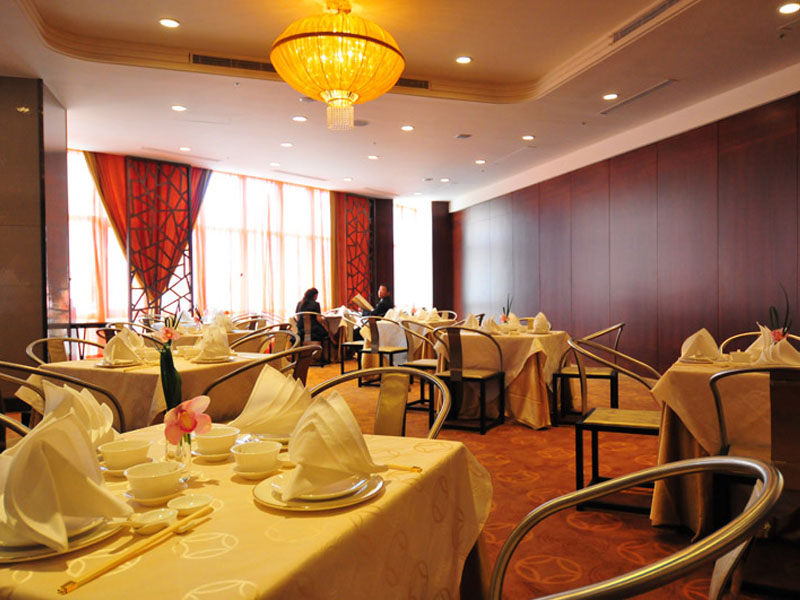 Wen-lai Gu is the chef Jiang-Zhe Kitchen. The Jiang-Zhe Kitchen is famous for river food and seafood. The kitchen demands excellent cutting techniques and heat control, and most dishes are simmered, steamed, stewed and stir-fried. An excellent soup base is the essential ingredient to retain the original flavor of ingredients. The taste of Jiang-Zhe dishes is light and refreshing, with a well balance between savory and sweetness. In serving, the Jiang-Zhe Kitchen emphasizes on the elegance and appearance of arrangement. Dishes may be crispy, tender or boneless, but the form of the original ingredients never changes. In fact, the tenderness and smoothness of ingredients makes the dishes even more savory. The Sky Restaurant places emphasis on the "new eating style" of "traditional dishes". The former refers to the way of serving and presentation of contents; while the latter denotes to the original spirit and flavors of dishes. In addition to a snack area that can accommodate about 100 people, there are 7 rooms with flexi-arrangements for banquets from 1-25 tables.
Business hours:
Lunch:11:30 - 14:00
Dinner:17:30 - 21:00
TEL:03-2121001#6120
* Bottle Service Charge.