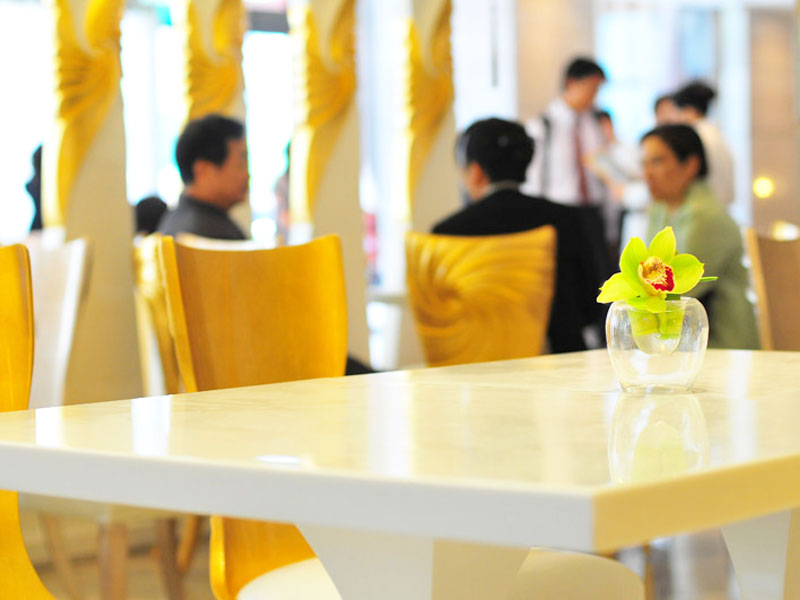 There is no need for you to travel to Dubai, because we have all luxury and elegance here at the Skyline. You can comfortably sit on the gold- and silver-plated furniture designed by leading designers and look at the wall decorations with a sense of flying in the sky. Looking at green trees and red flowers through the window and having a cup of flora tea; can you ask for anything more?
All kind of coffee, juices, cocktails, and spirits are available at the Sky Bar.
Business hours:
15:30 - 24:00, Monday through Sunday
TEL:03-2121001#6136
* Bottle Service Charge.